South Texas Veterans Health Care System in conjunction with the University of Texas College of Pharmacy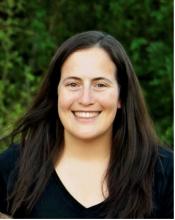 Heather Payton Blacksmith, Pharm.D., BCPS, BCGP
Residency Program Director, PGY2 Geriatrics
South Texas Veterans Health Care System
7400 Merton Minter Blvd (119)
San Antonio, Texas 78229
(210) 617-5300 Ext. 14094
Heather.Blacksmith@va.gov
The PGY2 Geriatric Pharmacy Residency Program at the South Texas Veterans Health Care System is accredited by the American Society of Health-System Pharmacists. This comprehensive post-doctoral clinical pharmacy training program is designed to build upon pharmacy education and PGY1 pharmacy residency to contribute to the development of geriatric clinical pharmacy specialists. The program provides pharmacy residents with opportunities to function as autonomous practitioners by conceptualizing and integrating accumulated experience and knowledge and incorporating both into the provision of advanced patient care. Residents who successfully complete this program are prepared for board certification, advanced practice settings, and academic or other specialized careers. Intended outcomes of this residency program include the following: function as an essential member of the interdisciplinary treatment team by providing complex care management to geriatric patients in a variety of settings (e.g., geriatric primary care, long term care, and acute care); serve as an educator for geriatric patients, caregivers, pharmacy trainees, and other health care providers; exhibit professional leadership and management skills; display self-motivation for professional and personal growth as an independent geriatric practitioner; and demonstrate the ability to proactively identify and meet opportunities available in the provision of pharmaceutical care to our aging population.
South Texas Veterans Health Care System serves more than 100,000 veterans throughout San Antonio and the surrounding region. A full range of primary, specialty, surgical, rehabilitative, and acute care services are provided across 18 facilities including Audie L. Murphy Memorial Veterans Hospital, Kerrville VA Medical Center, and numerous community-based outpatient clinics. Audie L. Murphy Memorial Veterans Hospital is a 450-bed facility with an adjacent Community Living Center, Spinal Cord Injury Unit, and Geriatric Research and Education Clinical Center. The pharmacy department offers 24-hour coverage, decentralized drug distribution systems, IV-admixture services, and over 100 clinical pharmacy specialists.
Core geriatric learning experiences include the following: Community Living Center (CLC), Geriatric Medication Education At Discharge (GMED), Home Based Primary Care (HBPC), Geriatric Primary Care (Geri-PACT), Acute Care/Internal Medicine, Hospital in the Home (HIH), Hospice, and Palliative Care Consults. A plethora of elective experiences are also available including the following: Antimicrobial Stewardship, Cardiology, Critical Care, Emergency Medicine, Hepatitis/HIV, Infectious Disease Consults, Neurology, Oncology, Psychiatry, Spinal Cord Injury, Substance Abuse Treatment, and Whole Health. Additional off-site experiences may be available for those with Texas Board of Pharmacy licensure. The resident will also participate in a longitudinal geriatric clinic one afternoon per week.
Completion of a research project, medication use evaluation, grand rounds presentation, and other scholarly activities are required. Numerous conferences, seminars, and educational programs will be available for resident attendance.
The University of Texas at Austin and its affiliated institutions are an Equal Opportunity/Affirmative Action Employer. Qualified women and minorities are encouraged to apply. Security sensitive; conviction verification conducted for an applicant selected.
Requirements
Pharm.D. from an ACPE-accredited institution
Pharmacist licensure in any state
Completion of an ASHP-accredited PGY1 residency
Stipend
Paid holidays and vacation days
Paid sick and administrative leave
Comprehensive health benefits package