South Texas Veterans Health Care System, Audie L. Murphy Hospital in conjunction with the University of Texas, College of Pharmacy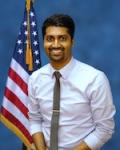 John Malamakal, PharmD, MS, BCPS, BCOP
Clinical Pharmacy Practitioner, Oncology/Hematology
PGY2 Oncology Residency Program Director
South Texas Veterans Health Care System
7400 Merton Minter Blvd, Dept 119
San Antonio, TX 78229
john.malamakal@va.gov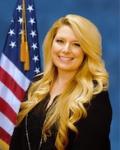 Amy
Horowitz

, PharmD, BCOP

Clinical Pharmacy Practitioner, Oncology/Hematology
PGY2 Oncology Residency Program Coordinator 
South Texas Veterans Health Care System
7400 Merton Minter Blvd, Dept 119
San Antonio, TX 78229
amy.horowitz@va.gov
Major areas of clinical involvement are supportive care and prevention or management of antineoplastic drug toxicity. Accordingly, oncology/hematology pharmacists are involved in nausea and vomiting prevention, pain management, infection treatment, nutritional support, antineoplastic toxicity of prevention and management, therapeutic drug monitoring, chemotherapy regimen dosing and design, and extravasation management. These services are provided to the medical oncology and hematology/BMTU services at STVHCS in both inpatient and outpatient settings.
Other areas of involvement are coordination and supervision of chemotherapy preparation, patient and staff education, investigational drug control for all southwest Oncology Group (SWOG) protocols and provision of drug information.
Oncology Pharmacy Residents are involved in all of these activities to ensure the development of a clinician with comprehensive oncology pharmacy skills. Teaching and clinical research opportunities are also available.
Responsibilities and activities are structured to meet or exceed ASHP standards for oncology pharmacy practice.
The University of Texas at Austin and its affiliated institutions are an Equal Opportunity/Affirmative Action Employer.  Qualified women and minorities are encouraged to apply.  Security sensitive; conviction verification conducted on applicant selected.
Critical Objectives
In collaboration with the health care team, provide comprehensive medication management to oncology patients following a consistent patient care process.
Ensure continuity of care during transitions of oncology patients between care settings.
Manage and facilitate delivery of medications to support safe and effective drug therapy for oncology patients.
Demonstrate ability to manage formulary and medication-use processes for oncology patients, as applicable to the organization.
Demonstrate ability to conduct a quality improvement or research project.
Demonstrate leadership skills for successful self-development in the provision of care for oncology patients.
Provide effective medication and practice-related education to oncology patients, caregivers, health care professionals, students, and the public (individuals and groups).
Appropriately manage oncology investigational drugs and oncology investigational drug services.
Required Learning Experiences
Oncology Pharmacy Orientation (1 month)

Medical Oncology Consults (2 months)

Hematology Consults (2 months)

Bone Marrow Transplant (Brooke Army Medical Center) (1 month)

Chemotherapy Infusion Clinic (1 month)

Breast Cancer Clinic (1 month)

Research/Administration (1 month)

Gynecologic Malignancies** (1 month)

Medical Oncology Longitudinal Clinic (once per week during oncology focused clinical rotation month)

Hematology Longitudinal Clinic (once per week during hematology focused clinical rotation)

Inpatient Hematology/Oncology Weekend Staffing every 3

rd

 weekend
**Gynecologic Malignancies will be covered via Virtual Rotation with Purdue University
Elective Learning Experiences (3 months, limit 2 months off-site*)
Repeat Required Rotation

Bone Marrow Transplant (Brooke Army Medical Center or Nashville Veterans Affairs**)

Palliative Care

Phase I Clinical Trials (NEXT Oncology)

Precision Oncology (Virtual rotation with Durham VA)

Malignant Hematology Consults (University Hospital)
*Additional off-site rotation experiences may be possible on a case-by-case basis, but are not guaranteed
**Nashville VA BMT rotation experience would be funded on own by the resident
Other Requirements for Completion
Research/Quality Improvement Project

Poster Presentations

A Manuscript/Publication

Medication Use Evaluation

Drug Information Questions/Pharmacy Newsletter

VA Pharmacology Grand Rounds

In-Services

Journal Club and Case Presentations

Didactic Lectures

Pharmacy Committees

University of Texas Pharmacotherapy Rounds

University of Texas Pharmacotherapy Seminar
Application Requirements
Pharm.D. degree from ACPE-accredited institution
Eligible to practice pharmacy in Texas
An ASHP accredited Pharmacy Practice Residency (PGY-1)
Stipend
Attractive benefits package
Health insurance is available
Previous Residents Include
Terra Furney, Pharm.D., MHA, BCOP (2021-2022) Clinical Pharmacy Specialist, Hematology/Oncology, VA Dublin Health Care
Elizabeth Meszaros, Pharm.D. (2021-2022) Clinical Pharmacy Specialist, Adult Bone Marrow Transplant/Oncology, Presbyterian/St. Luke's Medical Center
Lindsey Lu, Pharm.D., BCOP (2020-2021) Clinical Pharmacy Specialist, Hematology/Oncology, VA Palo Alto Health Care System
Cassandra Walker, Pharm.D., BCOP (2020-2021) Clinical Pharmacy Specialist, Hematology/Oncology, New Mexico VA Health Care System
Anndee Gritte, Pharm.D., BCOP (2019-2020) Clinical Pharmacy Specialist, Hematology/Oncology, Audie L. Murphy, STVHCS
David Pham, Pharm.D., BCOP (2018-2019) Clinical Pharmacy Specialist, Hematology/Oncology, The University of Texas Medical Branch
Erin Yeung, Pharm.D., BCPS, BCOP (2017-2018) Clinical Pharmacy Specialist, Lymphoma/Myeloma, MD Anderson Cancer Center
Chelsea Minor, Pharm.D., BCPS, BCOP (2016-2017) Clinical Pharmacy Specialist, Bone Marrow Transplant, Washington University School of Medicine
John Malamakal, Pharm.D., MS, BCPS, BCOP (2015-2016) Clinical Pharmacy Specialist, Hematology/Oncology, Audie L. Murphy, STVHCS
Darren Luon, Pharm.D., BCOP (2014-2015) Clinical Manager, Oncology Pharmacy Services, Yale New Haven Hospital
Shardae Young, Pharm.D., BCPS, BCOP (2013-2014) Medical Science Liaison, Immunology, Octapharma