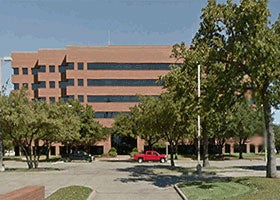 Cassandra Carwise, Pharm.D.
VISN 17 PBM Formulary Program Manager
PGY2 Residency Program Director
VA Heart of Texas Health Care Network
Cassandra.Carwise@va.gov
(254) 295-3612
The purpose of the VISN 17 Pharmacy Benefits Management (PBM) PGY2 Population Health Management and Data Analytics Residency Program is to develop clinically proficient healthcare data analysts who will improve the quality and outcomes of patient care services. The Residency Program promotes the integration of informatics and data analysis with the practice of evidence-based medicine, medical treatments, and process improvement.
The primary goal of the PGY-2 Population Health Management and Data Analytics Residency Program is to develop and foster the resident's skills in data analysis, change management, clinical pharmacy, organizational acumen, and leadership with the ultimate goal of developing the next generation of pharmacy leaders who are able to create pharmacoeconomic proposals, reports and dashboard tools, manage formularies, and develop and implement criteria for use on certain drugs. The VISN 17 PBM provides a unique practice environment that is dynamic and challenging. By concurrently using data analysis and evidence-based medicine, outcomes measurement, and process improvement we strive to provide our 1,000,000+ Texas Veterans with the best care found anywhere in the country by supporting and encouraging evidence-based prescribing. Gaining proficiency in SQL programming, metric reporting software tools, and pharmacoeconomic principles will enable graduates to optimize quality and outcomes within various health care management systems or policy organizations. Pharmacists completing the Population Health Management and Data Analytics Residency Program will be positioned to serve as experts in outcome and analytics, and pharmacoeconomic clinicians. These clinicians will promote best pharmacotherapy care practices, safety initiatives, and cost-effective prescribing for all levels of patient populations from the individual patient to large regional populations.
Residents will gain experience creating multi-facility metrics and dashboards and will develop leadership skills by actively participating in national and regional taskforces and committees comprised of interdisciplinary teams. Residents will present a formal continuing education lecture and complete a quality improvement research project. Residents will have the opportunity to participate in a teaching certificate program offered through University of Texas at Austin, as well as precept students and PGY1 residents if interested.
The VISN 17 Pharmacy Benefits Management offices are located in Temple, Texas with convenient access to the major metropolitan areas of Texas (Austin, Houston, Dallas/Ft. Worth, and San Antonio). The Live Music Capital of the World, Austin, Texas, lays a mere 60 miles south and is a popular hotspot for locals and visitors alike. For weekend adventure, you can hike the Texas hill country, bike the Southern Plains, or enjoy the beaches of the Texas gulf coast.
For additional information, please visit our website.