Audie L. Murphy Memorial Veterans Hospital South Texas Veterans Health Care System in conjunction with the University of Texas, College of Pharmacy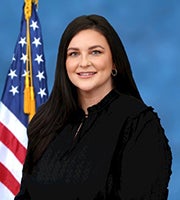 Kaitlen Shumate, PharmD, MAA, BCACP
Residency Program Director
Primary Care Clinical Pharmacy Practitioner
7400 Merton Minter Blvd (119)
San Antonio, TX 78229
Email: kaitlen.shumate@va.gov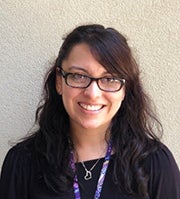 Jacquelyn Brondo, PharmD, BCACP
Residency Program Coordinator
Primary Care Clinical Pharmacy Practitioner
7400 Merton Minter Blvd (119)
San Antonio, TX 78229
Email: jacquelyn.brondo1@va.gov
South Texas Veterans Health Care System
South Texas Veterans Health Care System (STVHCS) is part of the VA Heart of Texas Veterans Integrated Service Network (VISN) 17. South Texas provides health care services for 100,000 unique Veterans. The Audie L. Murphy Memorial Veterans Hospital (ALMMVH) is a quaternary care facility affiliated with the University of Texas Health Science Center at San Antonio (UTHSCSA). Comprehensive health care is provided through acute medical, surgical, mental health, physical medicine and rehabilitation, geriatric, and primary care services in addition to care provided in the Spinal Cord Injury Center, Community Living Center, and Domiciliary Residential Rehabilitation Treatment Program (DRRTP). As a level II research facility, ALMMVH has ongoing projects that include aging, cardiac surgery, cancer, diabetes, and HIV. The facility has one of three National Institutes of Health sponsored clinical research centers in the VA. In addition, the Geriatric Research, Education & Clinical Center (GRECC) is a "Center of Excellence." (https://www.va.gov/south-texas-health-care/) 
STVHCS is comprised of two inpatient campuses: the Audie L. Murphy Memorial Veterans Hospital in San Antonio, Texas, and the Kerrville VA Hospital in Kerrville, Texas. In addition, there are eight outpatient clinics (Balcones Heights, Data Point, North Bexar, North Central, North West, Shavano Park, South Bexar, and Victoria) offering a variety of services (primary care, specialty care, lab, and imaging) and five contract community based outpatient clinics (New Braunfels, Northwest 410, Pecan Valley, South West Military, and Walzem) offering additional primary care services. All outpatient clinics are assigned a primary care clinical pharmacy practitioner (CPP). 
PGY2 Purpose Statement
PGY2 residency programs build upon Doctor of Pharmacy (PharmD) education and PGY1 pharmacy residency training to develop pharmacist practitioners with knowledge, skills, and abilities as defined in the educational competency areas, goals, and objectives for advanced practice areas. Residents who successfully complete PGY2 residency programs are prepared for advanced patient care or other specialized positions, and board certification in the advanced practice area, if available.
Highlights of Our Program
Over 100 Clinical Pharmacy Practitioners (CPP) with specialty and board-certified preceptors in multiple inpatient and outpatient services

Over 25 primary care CPP broadly scoped in primary care with training from a variety of sites allowing for diverse training experiences for residents within a single program

Variety of elective opportunities including options with non-pharmacist preceptors for additional diversification in training

Affiliated with The University of Texas at Austin, residents are appointed as clinical instructors at the College of Pharmacy with opportunities to participate in didactic and experiential instruction

Located in San Antonio, well known for its diverse communities, immersive historical landmarks, top notch cuisine, never-ending entertainment options, and all set less than an hour from the Texas Hill Country
Please review our program brochure for a comprehensive list of required and elective learning experiences, as well as for additional program information and requirements.
The University of Texas at Austin and its affiliated institutions are an Equal Opportunity/Affirmative Action Employer. Qualified women and minorities are encouraged to apply. Security sensitive; conviction verification conducted on applicant selected.
Requirements
United States citizenship
Doctor of Pharmacy degree from an ACPE-accredited institution
Successful completion of ASHP-accredited PGY1 Pharmacy Residency program
Eligible to practice pharmacy in at least one state
Stipend
Stipend as determined by Office of Academic Affairs
Paid vacation/sick/administrative leave
Comprehensive health benefits package to include medical/vision/dental insurance