Audie L. Murphy Memorial Veterans Hospital South Texas Veterans Health Care System in conjunction with the University of Texas, College of Pharmacy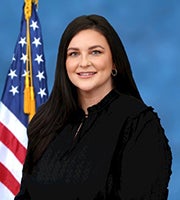 Kaitlen Shumate, PharmD, MAA, BCACP
Clinical Pharmacy Practitioner – Primary Care
South Texas Veterans Health Care System
7400 Merton Minter Blvd (119)
San Antonio, TX 78229
(210) 617-5300 ext. 66531
Kaitlen.Shumate@va.gov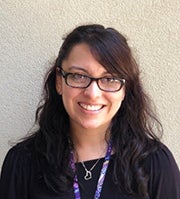 Jacquelyn Brondo, PharmD
Clinical Pharmacy Practitioner – Primary Care
South Texas Veterans Health Care System
7400 Merton Minter Blvd (119)
San Antonio, TX 78229
(210) 617-5300 ext. 60092
Jacquelyn.Brondo1@va.gov
PGY2 Program Purpose: PGY2 pharmacy residency programs build on Doctor of Pharmacy (Pharm.D.) education and PGY1 pharmacy residency programs to contribute to the development of clinical pharmacists in specialized areas of practice. PGY2 residencies provide residents with opportunities to function independently as practitioners by conceptualizing and integrating accumulated experience and knowledge and incorporating both into the provision of patient care or other advanced practice settings.  Residents who successfully complete an accredited PGY2 pharmacy residency are prepared for advanced patient care, academic, or other specialized positions, along with board certification, if available.
This post-graduate second year residency in Ambulatory Pharmacy Practice is a flexible, directed postgraduate program of clinical experience in outpatient settings. The ambulatory care resident will gain a broad range of experience within an academic VA healthcare system. What sets this residency apart is its flexibility and continuity of care. In addition, the curriculum allows the pharmacist to pursue specific interests that best complement their career goals. This is achieved by choosing from a variety of core and elective clinical rotations that are structured to build upon previous learning experiences.
The pharmacist will participate in the direct care of those patients with chronic, uncontrolled disease. In all settings, patients are scheduled to physically see the clinical pharmacy specialist.
The interventions may include: initiating and modifying therapy, ordering labs, providing patient education, and teaching the use of medical devices. Physical assessment and triaging skills will be used routinely. Preceptors and/or attending physicians are always available for consultation.
Clinical expertise in other subspecialty areas will be developed through elective rotations in additional specialized clinic settings. Other opportunities for the resident include precepting Doctor of Pharmacy students and first year residents and professional advocacy through state and national associations.
The University of Texas at Austin and its affiliated institutions are an Equal Opportunity/Affirmative Action Employer. Qualified women and minorities are encouraged to apply. Security sensitive; conviction verification conducted on applicant selected.
Requirements
Pharm.D. degree from ACPE-Accredited institution.
Eligible to practice pharmacy in at least one state.
Selection is based on professional competence, scholastic achievement, references, communication skills, clinical practice and research interests.
Stipend
Attractive benefits package with sick leave, annual leave, and administrative leave available.
Health insurance is available.