South Texas Veterans Health Care System, Audie Murphy Hospital in affiliation with the College of Pharmacy, The University of Texas at Austin,
Program Leadership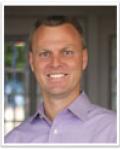 Ian Pace, PharmD, BCPS
PMOP Coordinator
PGY2 Pain Management Residency Program Director
South Texas Veterans Health Care System
7400 Merton Minter Blvd (119)
San Antonio, TX 78229
(210) 365-1805
Ian.pace@va.gov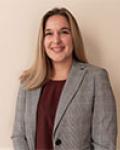 Alexandra Podosek, PharmD
Pain Management Clinical Pharmacy Specialist
PGY2 Pain Management Residency Program Coordinator
South Texas Veterans Health Care System
7400 Merton Minter Blvd (119)
San Antonio, TX 78229
(512) 879-4927
Alexandra.podosek@va.gov
PGY2 pharmacy residency programs build on Doctor of Pharmacy (Pharm.D.) education and PGY1 pharmacy residency programs to contribute to the development of clinical pharmacists in specialized areas of practice. PGY2 residencies provide residents with opportunities to function independently as practitioners by conceptualizing and integrating accumulated experience and knowledge and incorporating both into the provision of patient care or other advanced practice settings. Residents who successfully complete an accredited PGY2 pharmacy residency are prepared for advanced patient care, academic, or other specialized positions, along with board certification, if available.
This STVHCS specialty practice residency in Pain Management is ASHP-accredited and places a unique focus on the biopsychosocial model of pain care. The resident will be embedded within a team of clinical pharmacists, pain physicians, whole health providers, and a pain psychologist. The 12-month training period incorporates outpatient, inpatient, and residential experiences devoted to the development of skills essential for the delivery of pharmaceutical care to patients with malignant and non-malignant chronic pain, acute pain, and substance use disorders.  Residents will receive training in both pharmacologic and non-pharmacologic pain treatments.
There are NO staffing requirements for this residency program!
Required rotations include
Orientation

Outpatient complex pain 1 & 2

Palliative Care/Hospice

Whole Health

Inpatient substance abuse

Surgical intensive care unit (SICU)

Primary mental health integration (PCMHI)

Rural telehealth pain management

Interventional pain management
Elective rotations include
SCOUTT expansion

Spinal cord injury

Academia

Pain management, opioid safety, PDMP (PMOP)
The University of Texas at Austin and its affiliated institutions are an Equal Opportunity/Affirmative Action Employer.  Qualified women and minorities are encouraged to apply.  Security sensitive; conviction verification conducted on applicant selected.
Stipend
Residents receive a competitive annual stipend as well as 13 paid sick days, 13 paid vacation days, 11 paid federal holidays, and health insurance. Educational leave is available for conferences.
Residents are also appointed as Clinical Instructors with The University of Texas at Austin College of Pharmacy.
Requirements
Strong interest in pain management clinical pharmacy practice

U.S. citizenship or permanent residency

Completion of an ACPE-accredited Pharm.D. Degree program

Completion of an ASHP-accredited PGY1 Pharmacy Residency program

Participation in the ASHP Resident Matching Program

Eligibility for Pharmacist Licensure in any of the 50 states
Application Requirements
Application through PhORCAS

Current curriculum vitae

Three professional letters of recommendation

Official college of pharmacy transcripts

Letter of interest/intent