South Texas Veterans Health Care System, Audie Murphy Hospital in conjunction with College of Pharmacy, The University of Texas at Austin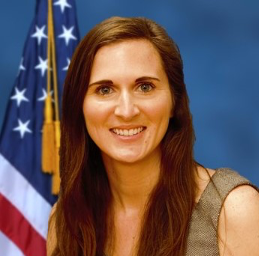 Teri Hopkins, Pharm.D., BCIDP, AAHIVP
PGY-2 ID Residency Director
South Texas Veterans Health Care System
Audie L. Murphy Division (119)
7400 Merton Minter Blvd.
San Antonio, TX 78229
teri.hopkins@va.gov
PGY2 pharmacy residency programs build on Doctor of Pharmacy (Pharm.D.) education and PGY1 pharmacy residency programs to contribute to the development of clinical pharmacists in specialized areas of practice. PGY2 residencies provide residents with opportunities to function independently as practitioners by conceptualizing and integrating accumulated experience and knowledge and incorporating both into the provision of patient care or other advanced practice settings. Residents who successfully complete an accredited PGY2 pharmacy residency are prepared for advanced patient care, academic, or other specialized positions, along with board certification, if available.
The PGY2 Infectious Diseases Residency Program at South Texas Veterans Health Care System is designed to develop clinical skills and knowledge base to function independently as an Infectious Diseases clinician in a variety of areas (General ID, HIV, Hepatology, Antibiotic Stewardship).
In addition, the experiences are designed to develop the administrative and project management skills needed in these types of positions.
Required rotations include Microbiology, ID Consults, Antimicrobial Stewardship, Inpatient HIV Medicine, HIV/Hepatology clinic.
Electives include, but not limited to, BMT, Solid Organ Transplant, VHA Pharmacy Benefits Management and Antimicrobial Stewardship Taskforce, Internal Medicine and Critical Care (MICU or SICU).
Preliminary virtual interview required prior to being offered an on-site interview; please contact teri.hopkins@va.gov if interested.
The University of Texas at Austin and its affiliated institutions are an Equal Opportunity/Affirmative Action Employer.  Qualified women and minorities are encouraged to apply.  Security sensitive; conviction verification conducted for an applicant selected.
Residency Details
Start Date
First or second week of July
Requirements
Pharm.D. degree from ACPE-accredited institution.
Eligible for licensure in Texas.
An accredited PGY1 Pharmacy Residency
Stipend
Generous vacation (13 days)
Health insurance is available