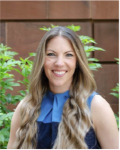 Jessica Martinez, PharmD, BCPPS
Residency Program Director 
Clinical Pharmacist, Pediatrics 
Department of Pharmacotherapy & Pharmacy Services 
University Health 
4502 Medical Drive, MS 102-1 
San Antonio, TX 78229-4493 
Office: (210) 358-1157 
jessica.martinez3@uhtx.com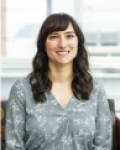 Nicole Greene, PharmD, BCPPS
Residency Program Coordinator 
Clinical Specialist, Neonatal Intensive Care 
Department of Pharmacotherapy & Pharmacy Services 
University Health 
4502 Medical Drive, MS 102-1 
San Antonio, TX 78229-4493 
Office: (210) 358-1157 
nicole.greene@uhtx.com
University Health (UH) is the public hospital district for Bexar County and the primary teaching facility for The University of Texas Health Science Center at San Antonio.  It is home to the premier Level 1 Trauma Center for adults and the only Level 1 Pediatric Trauma Center in South Texas, serving a 22 county region.  Since 2001, University Hospital, the health system's flagship institution which operates 639 acute care and specialty beds, has been consistently ranked by U.S. News & World Report among the best hospitals in Texas and the San Antonio region.  UH is also the first and only health system in San Antonio and South Texas to earn Magnet status from the American Nurses Credentialing Center, which is widely accepted as the "gold standard" in measuring the quality of care that healthcare consumers can expect to receive.  A full range of medical services is available at numerous community clinics, including the renowned Texas Diabetes Institute.
The University Health PGY2 Pediatric Pharmacy Residency Program provides a challenging, well-rounded training environment including a variety of pediatric disease states seen in various clinical areas, including but not limited to, general pediatric medicine, pediatric ICU, neonatal ICU, congenital cardiac ICU, pediatric hematology/oncology, pediatric emergency medicine, and pediatric transplant.  Residents will have opportunities to care for pediatric patients as well as teach and precept pharmacy students.  In addition, residents will demonstrate leadership and practice management skills and complete a pediatric pharmacy research project.
Research responsibilities include completion of an individual major research project with presentation of results.  Publication of results is highly encouraged.  Residents also participate in pediatric-related issues of the DUE and P&T Committees and conduct a pediatric-related DUE.  In addition, residents provide clinical staffing for the UH Pediatric Pharmacy.  Academic responsibilities include pharmacy student precepting and lecture, case presentations, weekly pediatric discussion/journal club, attendance and presentation at pharmacotherapy rounds and pharmacotherapy seminar.  Additionally, residents will have opportunities to evaluate their self-growth throughout residency.
For further details about the program, please visit our health-system specific website.
The University of Texas at Austin and its affiliated institutions are an Equal Opportunity/Affirmative Action Employer.  Qualified women and minorities are encouraged to apply.  Security sensitive; conviction verification conducted on applicant selected.
Stipend
As full-time employees of UH, residents receive a competitive annual stipend of $62,000 plus excellent employee benefits.
Residents are also appointed as Clinical Instructors with The University of Texas at Austin College of Pharmacy.
Requirements
Strong interest in pediatric medicine clinical pharmacy practice
U.S. citizenship or permanent resident
Complete an ACPE-accredited PharmD Degree program
Completion of an ASHP-accredited PGY1 Pharmacy Residency
Eligibility for Pharmacist Licensure in the State of Texas
Application Requirements
University of Texas (UT) Residency Application
Three professional letters of recommendation
Official college of pharmacy transcripts
Letter of interest/intent