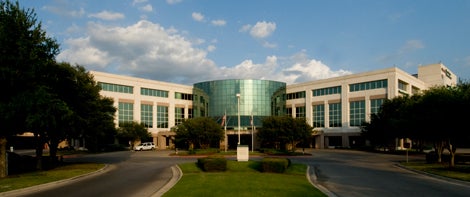 Allison Rowland, Pharm.D.
Pharmacy Residency Program Coordinator
St. David's North Austin Medical Center
Department of Pharmacy
12221 North Mopac Expressway
Austin, Texas 78758
Phone:  512-901-1400
Email: Allison.rowland@stdavids.com
St. David's North Austin Medical Center (NAMC) is a nationally recognized hospital and has been named one of the nation's top 100 hospitals by Truven Health Analytics for multiple consecutive years.  The 420-bed multi-specialty, acute care facility is dedicated to the highest level of women's health services with a Level IV maternal designation and newborn care with Level I, II and III nurseries at the adjacent St. David's Women's Center of Texas, as well as a 24-hour emergency department, the Texas Institute for Robotic Surgery, heart and vascular center, neurology and neurosurgery, a kidney transplant program, inpatient and outpatient surgery, and acute inpatient and outpatient rehabilitation, among many others.
Residents will have rotation options in hospital operations, adult medicine, neonatal intensive care (NICU), pediatrics, kidney transplant clinic, management/administration, labor and delivery, infusion clinic, infectious disease, and emergency department medicine. Longitudinal training includes anticoagulation monitoring and counseling, pharmacy management, transplant donor and recipient teachings, and drug information services. In addition, residents will be responsible for leading a research project with the assistance and input of various pharmacy staff members. Residents will have the opportunity to participate in the academic training program and earn a teaching certificate provided by The University of Texas College of Pharmacy. Students are encouraged to participate in precepting pharmacotherapy lab, presenting formal presentations, as well as teaching lectures. Students will also have the opportunity to precept students on rotation at NAMC.
Requirements
Pharm.D. degree from an ACPE-accredited institution
Eligible for Texas licensure
A strong desire to strengthen their clinical, academic, research, and leadership skills.
Stipend
Residents will receive a competitive salary of $48,000 plus excellent employee benefits.
Residents will also receive support to attend national and state pharmacy association meetings.